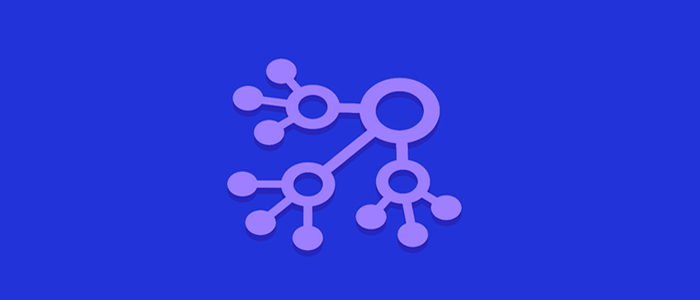 Pay Per Click Services
Offering Web Design & Development services for small, medium and large businesses nationwide.
Request a Free Quote
What Is Pay Per Click?
Pay-Per-Click is a model of digital marketing where advertisers pay a fee each time for one of their ads is clicked. This is a way of buying visitors to your website, rather attempting to earn those visits organically. Search engine advertising is one of the most popular parts of Pay Per Click. This allows advertisers to bid for ad placement in a search engines sponsored link for example when a visitor searches for a keyword that is related to your business sector. When we bid on the keyword "Web Design Birmingham", our ad could show up on the top spot in the Google Search Results page.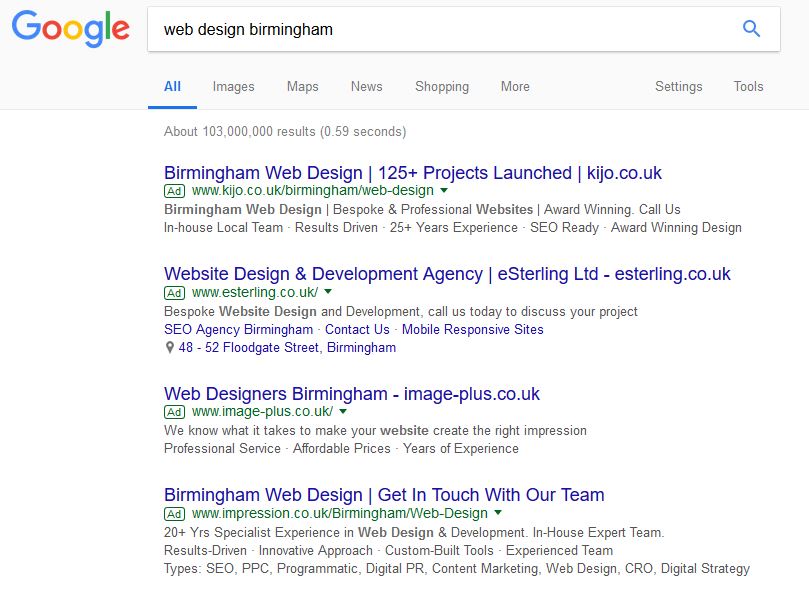 What Is Google AdWords?
Google AdWords is the most popular PPC advertising system around. This platform helps your business to create ads that appear on Google's Search Engines and other parts of Google.
Google AdWords operates on a Pay-Per-Click model where users bid for keywords and pay for each click on their ad. Every time a search has occurred, Google searches into a pool of advertisers and will choose a set of winners to appear on their ad-space on the Google search results page for the selected keywords.
The main source of Google's revenue is from advertising and this is how Google has got the market completely captured. If you as a business pay to be on Yell this can cost you £1,000 per year. In this world today, people would throw away magazines and leaflets as this clutters their homes. If they want a gardener, plumber, bathroom fitter or kids toys then they use the internet and 99.9% of people now use Google to look for a product or service.
Today, most households have a computer and everyone knows how important having a computer or mobile device is. Most mobile phones are now being developed for internet use, for example, the iPhone visitors now use Google search on mobile devices using the app and even shop online and having your weekly shopping brought by a delivery van is now happening in today's world. To get into the top position on Google takes a lot of time and effort.
Our Google AdWords Services
Understand Your Business
We will understand your business sector and know about your industry when setting up your PPC Google AdWords campaign.
Well-Structured PPC Services
We create well-structured Pay Per Click campaigns that is targeted to Google's guidelines and use positive keywords to maximise your (ROI).
Customer Support
If you have any questions then you can either call us or speak to us on our Live Chat.
Manage Your Google Ads
With our professional PPC services we'll manage your Google AdWords Account.
Managing Your Business Google AdWords
Google AdWords is one of the most important parts of advertising and could be the cheapest part of advertising which can convert very well. If AdWords does not work well, it can be a waste of the company's time and money. Here at Integral we manage our customers Google AdWords accounts and have increased targeted their traffic and sales.
We manage aspects of your Google AdWords account, starting by identifying the goals of your campaign and then we identify keywords that are performing well to target your audience you require. Here at Integral we work to any budget that suits you. We track all the adverts and monitor each visitor that has come onto your website.
Our prices are affordable with our Pay Per Click packages. The main benefit of using us is to free up your time and you will receive monthly reports from Integral to show how effective the Google AdWords Campaign is running by giving you confidence that your AdWords campaign is professionally budget managed and specific keyword research and will increase sales and lower advert costs.
Interested In Our Google AdWords + PPC Services- Request a Call