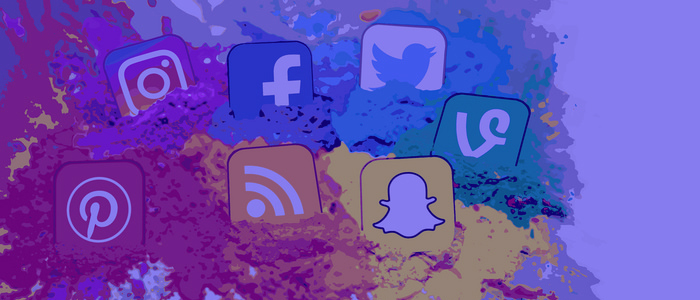 Social Media Management
Offering Web Design & Development services for small, medium and large businesses nationwide.
Request a Free Quote
Managing Your Business Social Media Channels To Increase Exposure
Here at Integral Services we can manage your social media accounts from Twitter, Facebook, Instagram, Pinterest and LinkedIn as we find these channels deliver best for businesses that are starting out. We offer to post daily & weekly on your social media channels including LinkedIn and this can be created for your company's page or individual account to improve your branding and networking.
If you need assistance with managing another social media channel this can be YouTube, Snapchat, Google +, Tumblr or Reddit, we can also manage your business on those channels if you are interested then request for a free quote on our website.
How would we know about your business to post content on your social media channels?
First when you join up with Integral we'll give you a questionaire to fill in so we will find out more about you're business and what sort of content you want posted. You could also note that we could promote on your new product range or you can leave us to research more about your business sector and create content accordingly.
What custom content do we create?
Custom designed content improves engagement and supports to increase brand awareness, where we offer content creation with our social media management packages. The majority of content we create includes image-based, GIFs, stats, testimonials from impressed customers and banners to promote your product, service or special offers.  We are always running new content before we publish it, and we'll be supportive to your business brand including fonts, colours and logo as much as we like to be.
Social Media Management Pricing- Starting From £159.99
Why Need Social Media Management Services For Your Business?
Social Media is important for any industry or sector as customers on your competitor's social media channels are looking daily and the trends are also growing. Managing Social Media Channels can help keep the potential customers engaged and connected to your business. It does not matter what product or service you're offering where people are using social media to find your sector you are providing to customers.
It is vital for a business to be social online where most small businesses do not have enough time using social media because they're busy on other tasks.
If your company is small or medium-sized it might benefit from Social Management Services and over a short-period of time there will be a improvement to your online presence.
Why Choose Our Social Media Management Services?
At Integral our aim is to provide Social Media Management Services everything from monitoring, advertising and giving out advice that benefits your business. We do campaign planning that aim to make your social media channels more active and in constant communication with you through the campaign.
We are here to help in the growth of your product or service. We are able to suit the size of any business and become your provider for all your social media needs. However, you will still access your social media accounts and can post on your business page while we manage it but we know customers might want to speak to you so we will work with you to grow your knowledge around social media.
Our Social Media packages start at £159.99 which is one of the most affordable prices for Social Media nationwide including Birmingham, London and Manchester.
Here at Integral, we're affordable. Our social media management campaigns are bespoke and have good customer service rating meaning we're motivated about our services and here to provide you the best service.
We manage everything from your website, SEO, Advertising and PPC Services including Google AdWords where you don't have to.
Interested In Our Social Media Management Services- Request a Call